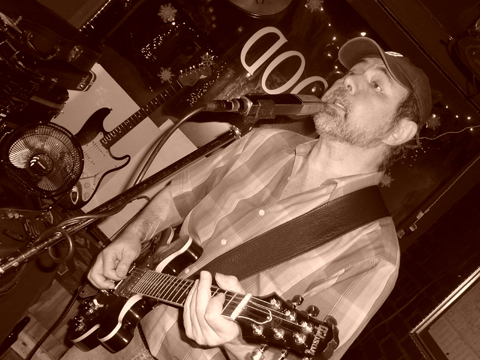 Bill rockin CJ's Sand Bar Photo by Kim Easlick
New!
Bill Long jams with Dan Castellaneta (AKA Homer Simpson), at Mike and Karen's wedding. Click here to see video clip or
here to listen to the entire song.
If you are having trouble, click here to download Microsoft Windows Media Player.